What do we do in winter on Martha's Vineyard?
Image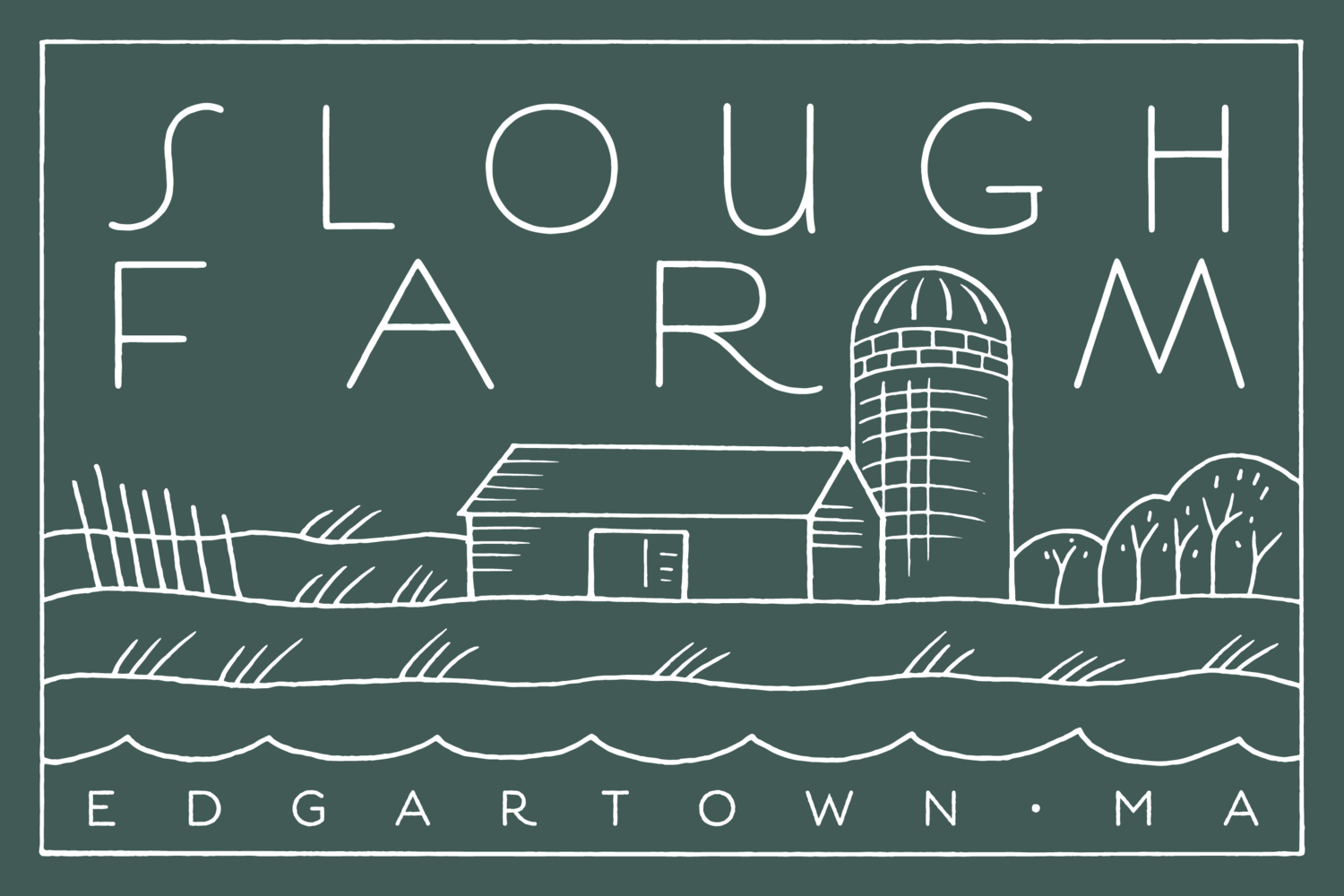 As we enter the winter on Martha's Vineyard, things could start to look a little bleak as we start to think about shorter days and the possibility of staying home more often, especially during these Covid times.  However Slough Farm in Edgartown is offering workshops and classes to beat the winter blues. 
The ever creative team at the farm have devised ways to Zoom these monthly workshops.  Participants are required to RSVP and sign up online - then invited to collect what they will need from the Farm in the morning and then join the instructor on Zoom later that day to follow along with fellow attendees.
Its a great way to spend the day and a good way to connect …. while socially distancing!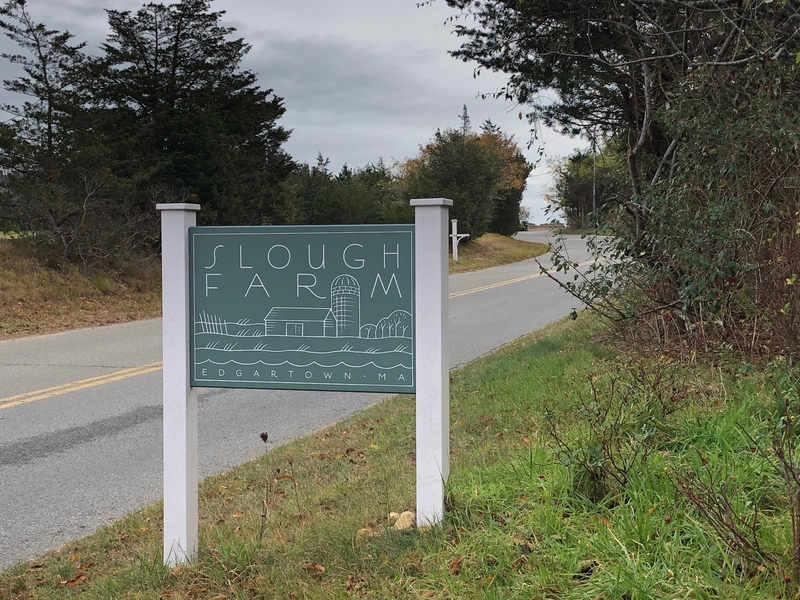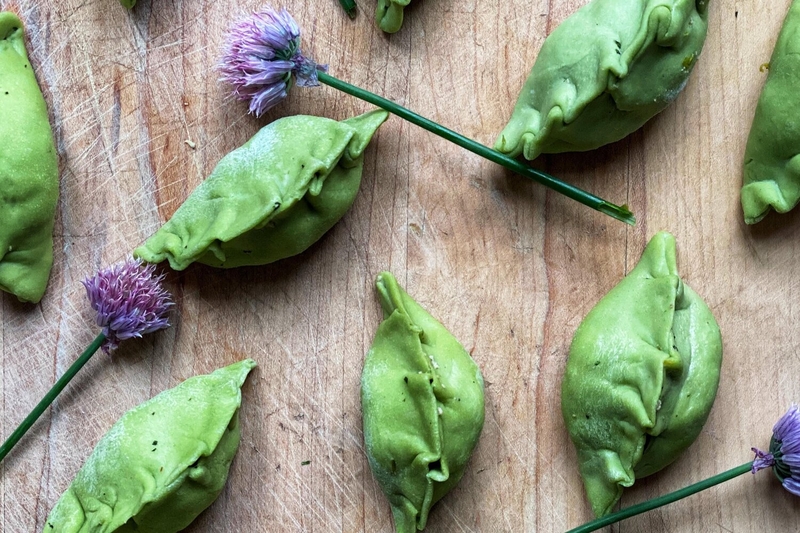 On November 1st I joined a handmade dumpling class where we learned the art of making, folding and cooking dumplings from scratch.  I've had great success with the Trader Joes frozen versions (which are really good), so I thought this would be a fun skill to learn and a quick and easy dinner, appetizer or snack to prepare for impromptu gatherings (when we are allowed these again!).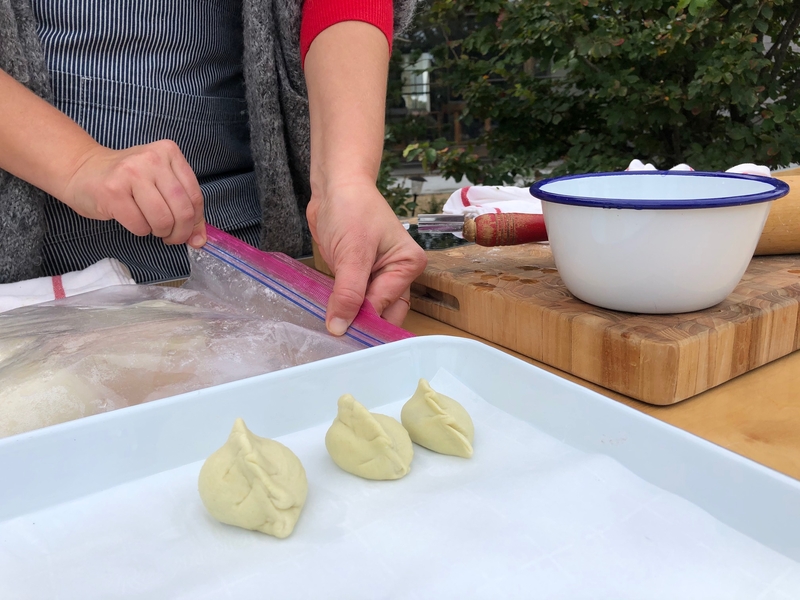 We were instructed to arrive between 11 and 1 to collect our farm fresh ingredients and watch a live demo of the folding technique by Jaqueline Foster, (outside and at a distance).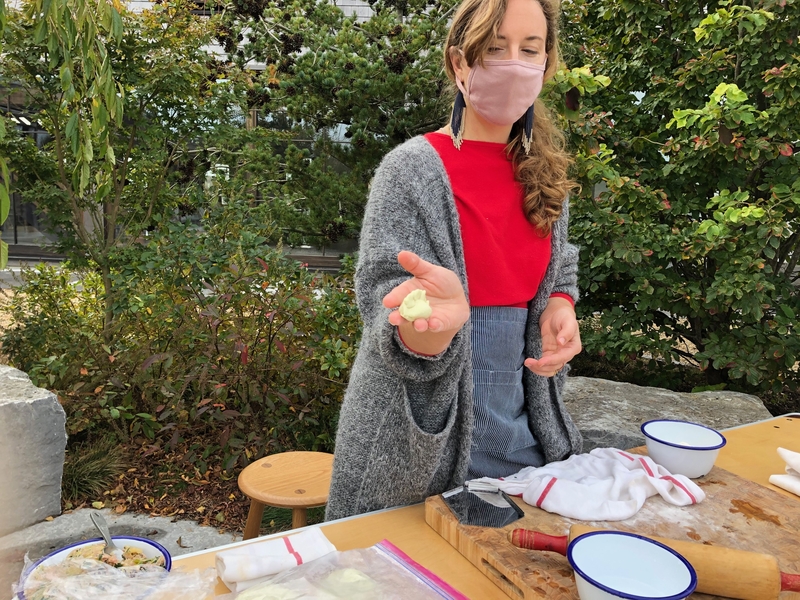 I arrived promptly at 11 with a couple of friends and we were joined by 4 or 5 others. After watching Jaqueline fold dumplings a couple of times and a few questions, we were sure we'd  "got it" (she made it look easy).
After the demonstration, we were each handed beautiful brown paper bags overflowing with our ingredients - everything we would need for the afternoon cooking class.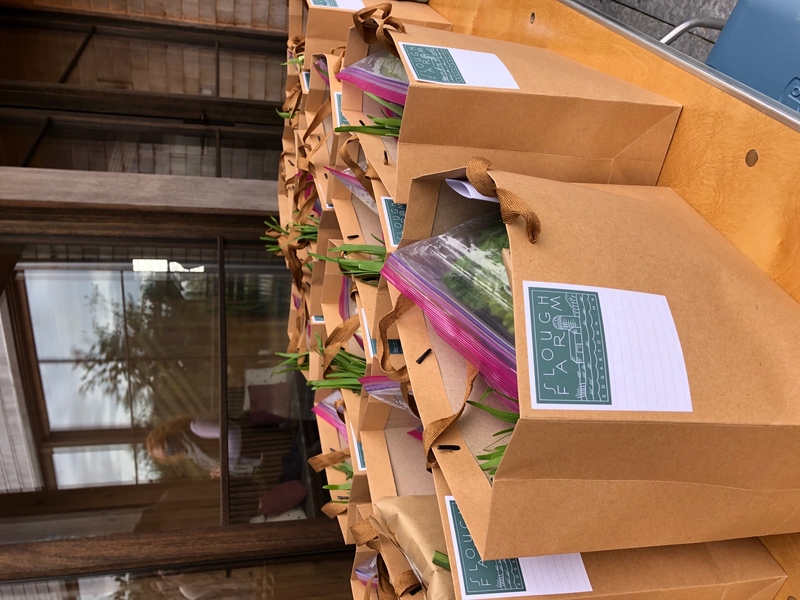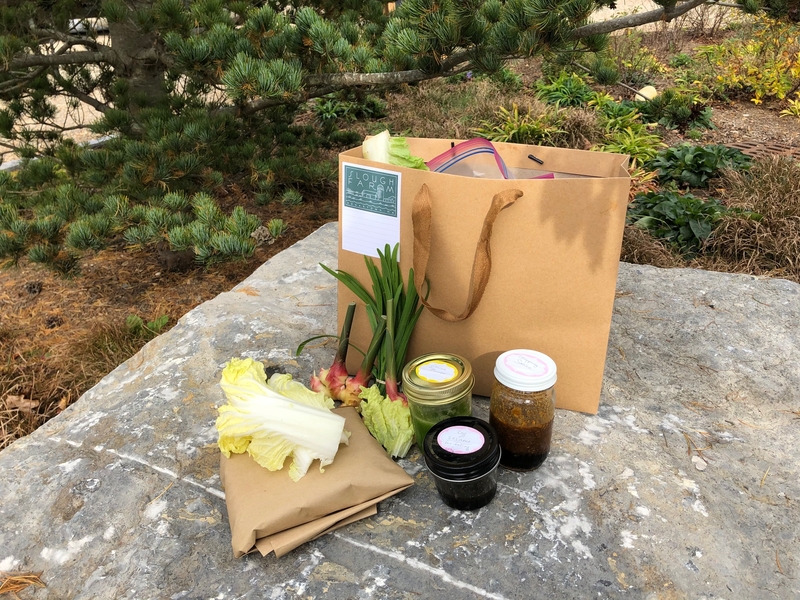 But there was no time to waste - I had two houses to show, and we were supposed to go home to make, (and rest), the dough, prep vegetables for the filing and assemble the necessary cookware and utensils for the Zoom class at 3pm.... At about 2:57pm we were ready with rested dough, glass of wine ( that wasnt part of the class),  and we had everything assembled - so we logged into Zoom and Jaquelines instruction began.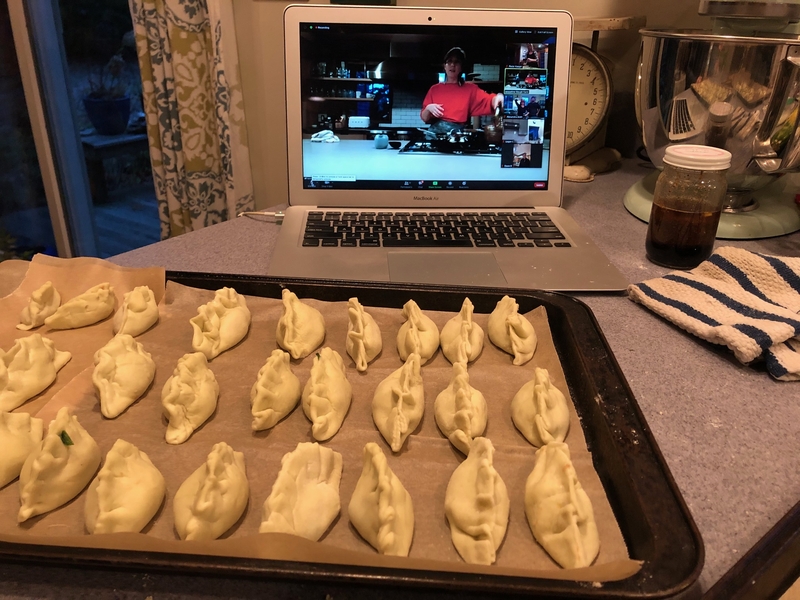 What ensued was some serious concentration and a sprinkle of competitiveness (some definitely followed the folding instruction more closely than others!), followed by some hilarity, (the combination of hot oil and water - steam/frying -  set several of our smoke detectors off!),  but the end result was extremely tasty, very satisfying and a lot of fun!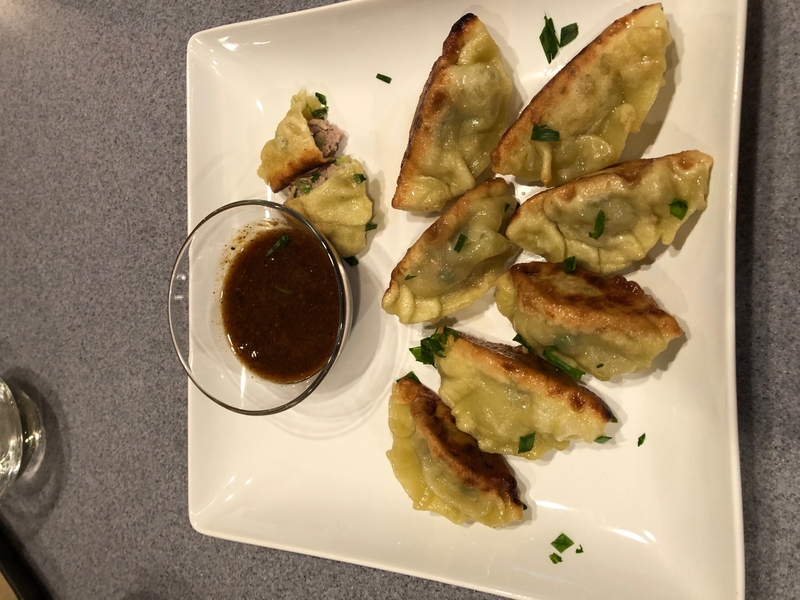 I will be making them again. 
On December 13th there will be Pillow Making with Angela Sison, using recycled fabrics - from 1-4pm.   Check the website here for more events and to see the past workshops.