Community is about people….the ways we pull together, the ways we look out for each other, the ways we enrich each other's lives. Beautiful landscapes will always be a part of the Martha's Vineyard identity but it is people that make this small and intimate island a special place.
               To give an idea of what community on Martha's Vineyard means, we have featured just a few of the organizations that do meaningful work here. Whether you are a year round resident, a seasonal resident or a summer visitor, these are organizations that impact your life and the lives of your neighbors. As you explore the many organizations on Martha's Vineyard, follow your own interests and passions. You will be amazed by the creativity and the dedication that you find.
              Below are just some of the organizations Tea Lane Associates contributes to, ranging from affordable housing to medical care, education, conservation and the arts.This list gives only a small idea of the depth of work and caring that goes on here.
Image

Angel Flight NE
Arranging free flights so children and adults can access medical care, since 1996.
http://www.angelflightne.org/
---
Image

Featherstone Center for the Arts
Creating community through the arts.
https://www.featherstoneart.org/
---
Image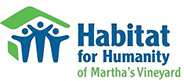 Habitat for Humanity of Martha's Vineyard
Building simple, decent, affordable housing for Islanders that is perpetually affordable.
http://www.habitatmv.org/ 
---
Image
Hospice of Martha's Vineyard
We offer quality palliative, hospice and bereavement care---at no cost---to our Island community.
https://hospiceofmv.org
---
Image

Island Grown Initiative/Food Pantry
The seeds we plant today will be harvested by Islanders for generations to come.
https://www.igimv.org/ 
---
Image

Island Housing Trust
Building Homes and Preserving Community.
https://www.ihtmv.org/ 
---
Image

Martha's Vineyard Boys and Girls Club
Every kid deserves a safe place to discover who they are meant to be.
https://mvbgclub.org/ 
---
Image
Martha's Vineyard Center for Education and Training
The Island's provider of workforce and higher education.
https://mvcet.org/ 
---
Image

Martha's Vineyard Hospital
Committed to delivering high quality, compassionate medical care to each and every member of the Vineyard's year-round and seasonal community, as well as all who visit here.
https://mvhospital.org/ 
---
Image

Misty Meadows Equine Learning Center
Changing Lives, One Horse Experience at a Time
https://mistymeadowsmv.org/ 
---
Image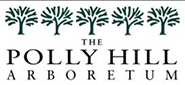 The Polly Hill Arboretum
The Polly Hill Arboretum, a 70-acre public garden, contains the results of Polly Hill's fifty years of horticultural experimentation. Rare trees and shrubs from around the world are set among stone walls, meadows, and fields…
https://www.pollyhillarboretum.org/ 
---
Image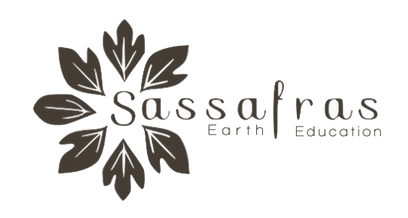 Sassafras Earth Foundation
Nature, Connection, Mentoring.
https://www.sassafrasmvy.org/ 
---
Image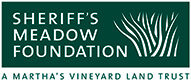 Sheriff's Meadow Foundation
Conserving the natural, beautiful, rural landscape and character of Martha's Vineyard.
https://sheriffsmeadow.org/ 
---
Image

The Friends of the Up-Island Council on Aging
The Friends of the Up-Island Council on Aging work to supplement the many offerings that Howes House provides to promote the well-being of the more than 2000 up-island seniors.
https://friendsofupislandcouncilonaging.org/