Buyers Market: New inventory hits the Martha's Vineyard market for August 2019
HAVE A QUESTION?
Have a Question?
Buyers Market: New inventory hits the Martha's Vineyard market for August 2019
Image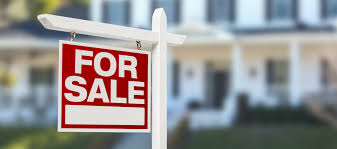 "Don't speak too soon", as they say .... and after reporting "low inventory" in our mid year report last month, Tea Lane Associates are continuing to list new properties for sale this summer, in fact we listed 4 new properties for sale during the last week of July 2019. 
 The muliple listing system (MLS), reports a total of 570 available listings for sale on Martha's Vineyard, (as of August 7th 2019).   Tea Lane Associates accounts for 40 of those listings. It's fast becomig a "buyers market", with many great choices for people looking to invest in the Vineyard. 
These are our 4 newest listings that came to market recently - to see our full intenvory please visit our website. 
In Edgartown we have listed the Foster property at 7 Starbuck Neck Road. This substantial waterfront home overlooks Nantucket sound and Chappaquiddick offering 180 degree "active" water views of sailboats coming and going on the Harbor.  Located in one of Edgartown's most desireable neighborhoods and one of only five homes that make up the Starbuck Neck enclave. Enjoy privacy whilst being in an in town location, walkable to everything, yet tucked away on a private street.   Built in 1890 and rennovated in 2000, the historic home offers old Vineyard charm and elegance with modern amenities, plus a seperate garage and guest suite.  Offered for sale for $16,950,000.  NOW SOLD 2021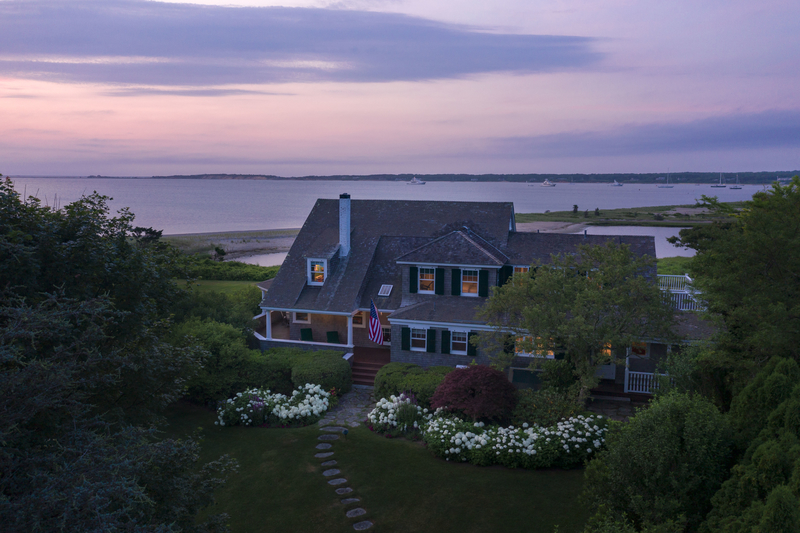 Moving up island to Chilmark we have the old James Cagney estate comprising of 69 acres at 277 and 265 North Road. We first wrote about the Cagney Estate here when it came on the market in 2017, a sublime piece of property that includes land and countryside like no other on the Vineyard.  Quintessential Chilmark stonewalls and trails criss cross meadows with brooks and bridges that lead past the old Brickworks to the North Shore beach.  There is an antique post and beam barn and 2 homes which one can either rennovated or start again.  The place James Cagney loved "beyond words" for the freedom, peace and solitude it provided, this is a marvellous part of the Island that is ready for its next chapter. Offered exclusively by Tea Lane Associates for $12,500,000 NOW SOLD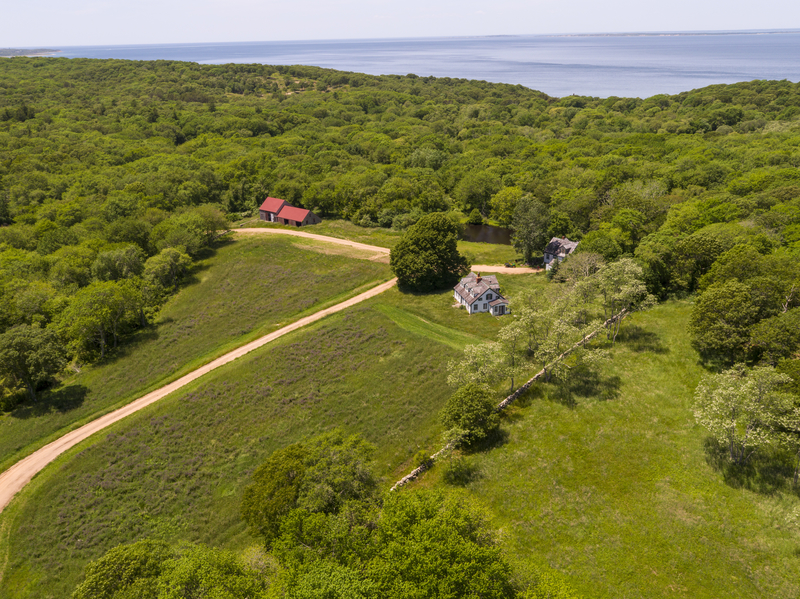 If you've dreamt of being in the heart of Menemsha the opportunity to buy one of the most iconinc properties right on the harbor is here!  This sweet 2 bedroom cottage overlooks Dutcher Dock and the fish markets and offers a front row seat (and PARKING!), to Menemsha's famous sunsets.  The traditional cottage belongs to the family of Rasmus Klimm who was a famous local figure "back in the day" who would display his wooden carvings and fishing floats for sale on the Harbor;   some examples of his wood work are still in the house.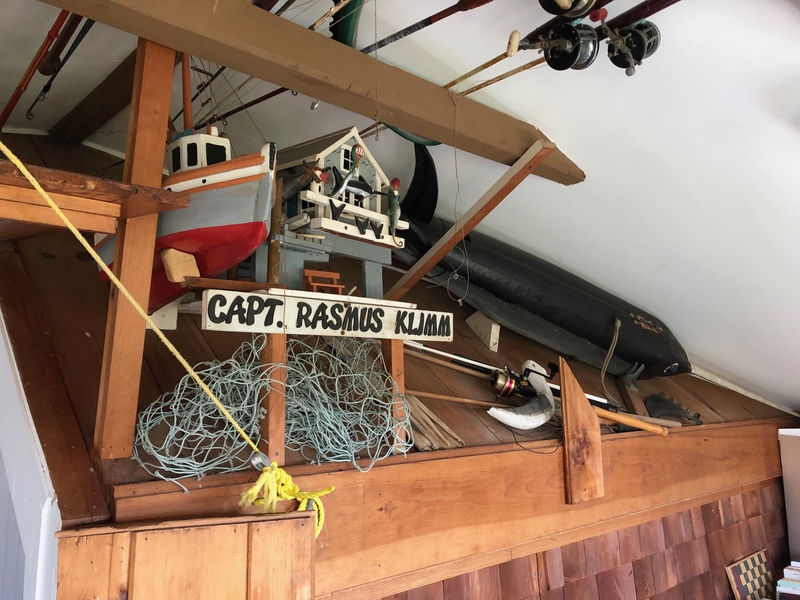 This is real Menemsha living and a wonderful place to relax and unwind, fish the derby enjoy all that the Vineyard is about.   2 Creek Hill Road is being offered Exclusively by Tea lane Associates for $1,475,000 WITHDRAWN FROM MARKET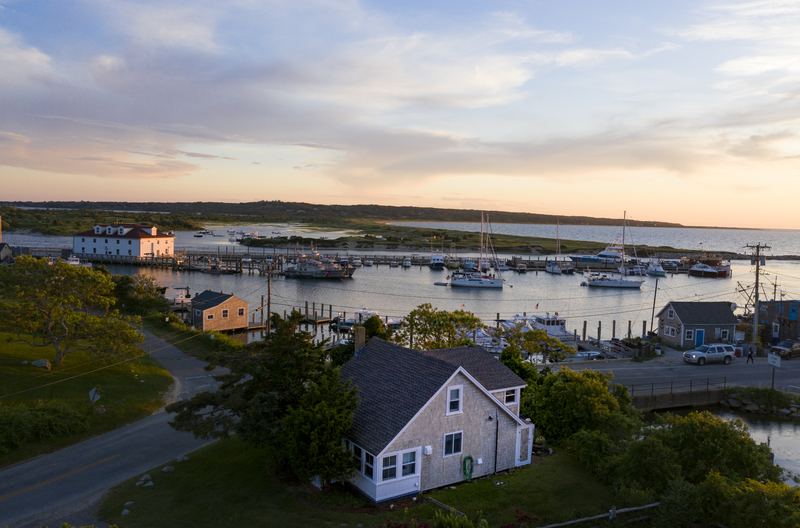 In Spring Point on the North Shore of the Vineyard is this substantail waterfront home for sale.   A 4 arce parcel with 7,000 square foot house and guest house offering a total of 7 bedrooms and 6 and a half baths.   
Read our History of Spring Point here - a 200 acre private estate with tennis, private beaches and miles of trails, tucked away off North Road between Menemsha and West Tisbury. 
The home is located at 8 Jethro Lane and is elevated above the protected North Shore coastline, that enjoys amazing sunsets over the water and beyond to the Elizabeth Islands, Gay Head Light and Woods Hole. 
If land is what youre looking for then we have several parcels available including this latest listing in Aquinnah.  Tucked behind the town hall and close to everything is a 3.8 acre engineered lot on Jeffers Way.  There's a well already in and septic for 3 bedrooms has been designed.  It's cleared and ready to go -   just bring your architect to design your dream home. Offered exclusively for $550,000 NOW SOLD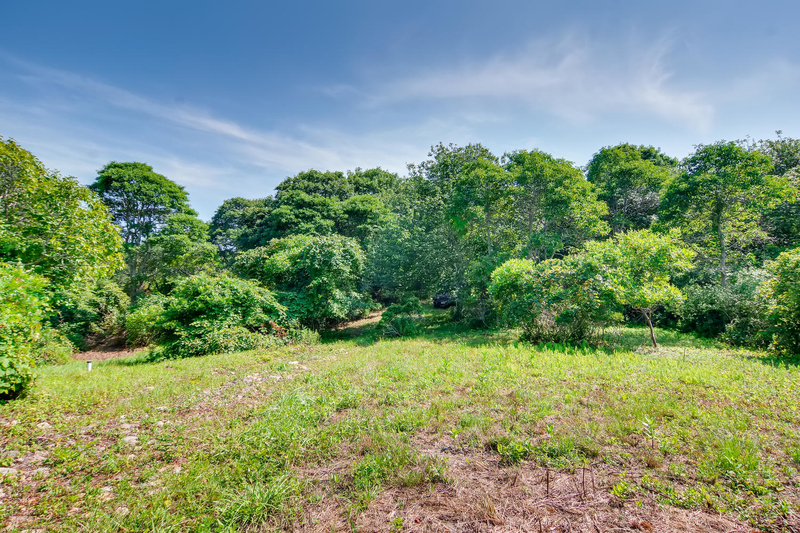 With lots of choice out there, it's fast becoming a buyers market, so we look set for a busy fall when people make decisions prior to the holdiays and year end.
Call us anytime for all your Martha's Vineyard property needs.  Our team of experienced agents and brokers are available to help with either buying or selling a home on Martha's Vineyard. TEL: 508 696 9999